Students from Ohio University hosted at t33 through the Global Consulting Program (GCP)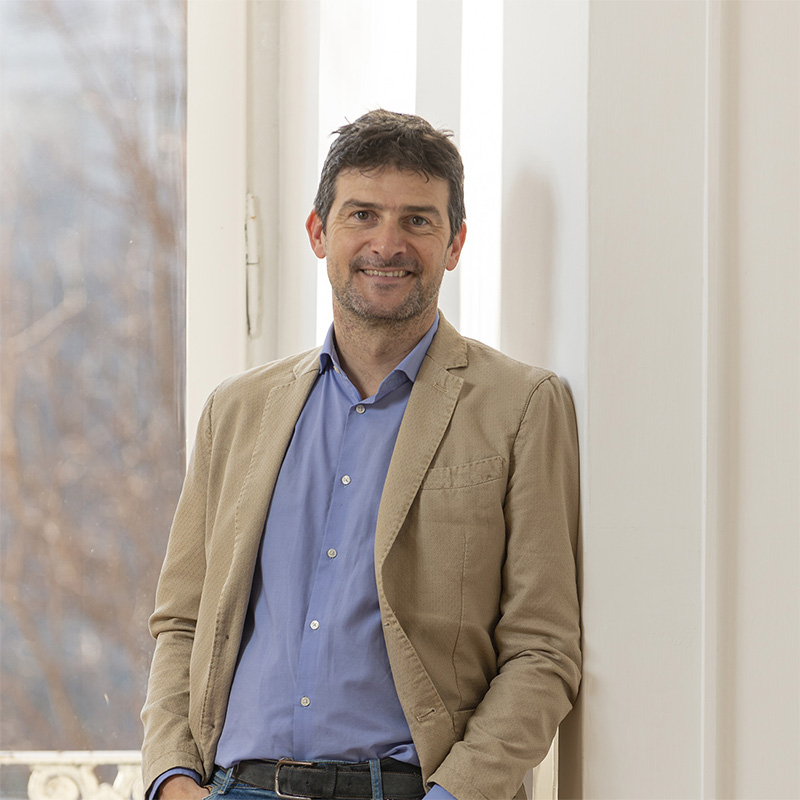 Written By Lorenzo Palego
Publishing 13 September 2018
This summer, t33 hosted once again students from the Ohio University and the Università Politecnica delle Marche (UNIVPM) participating in the Global Consulting Program (GCP).
GCP is organised by the College of Business of the Ohio University in partnership with the Faculty of Economics of UNIVPM and coordinated by prof. Giuseppe Canullo. It is a summer programme that enables Italian and American students to work for companies and realise business-oriented projects, gaining on-the-ground experience in multi-cultural business environments.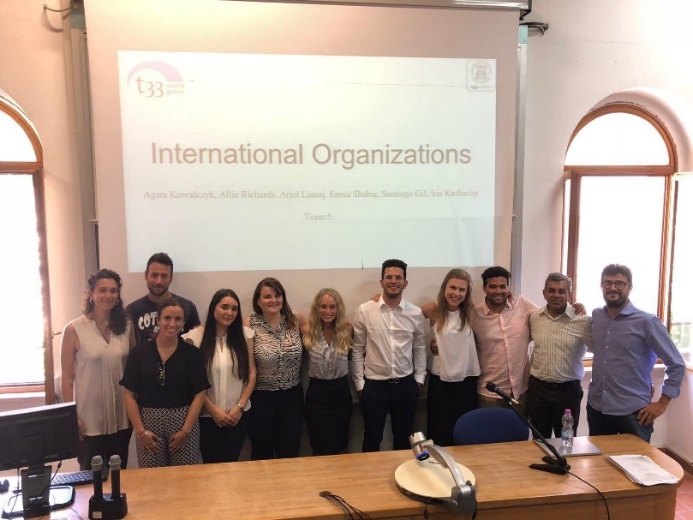 This is the third consecutive edition of the GCP in which t33 participated: in 2016 and 2017, the teams of students identified business opportunities for t33 in Sub-Saharan Africa, North America and the Far East.
This year the focus was more thematic rather than geographical. The participants worked on two separate topics: the social media data analysis and acquisition on one side, and tenders in worldwide cooperation programmes on the other side.

At the beginning of July, two mixed teams of students (American, Italian and Ancona-based Erasmus students) met t33 experts Caterina Casamassima and Lorenzo Palego, and were instructed about the objectives of the project and the company's expectations.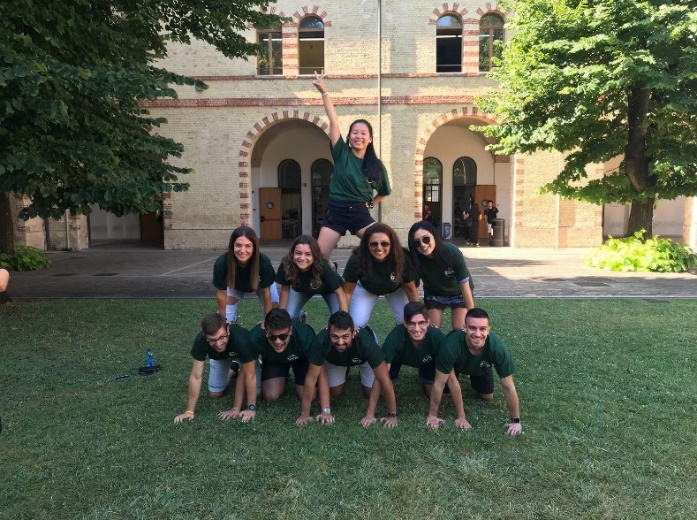 During the following two weeks of dedicated and intense research, the students investigated the topics, inquired through desk analysis, formulated hypothesis and drafted business matrix. They consolidated their outcomes in a report that was handed over to t33. Finally, they presented their results on 14 July at the Faculty of Economics of UNIVPM to the company's representatives, and to the GCP professors.
For the Ohio University, the faculty in charge was represented by prof. Vic Matta and prof. Janna Chimeli, while prof. Giuseppe Canullo (responsible and founder of the GCP Italy) represented the Università Politecnica delle Marche. The business school ISTAO, Istituto Adriano Olivetti, also contributed to the programme through Ms Alessandra Micozzi, Ms Nathalie Perkins and Mr Massimiliano Gatto.